Looking for a versatile, high-quality and timeless flooring solution?
A solid timber floor is a worthwhile investment in the future of your home. Once installed our timber floors will last a lifetime and can easily be renewed or restored for the fraction of a new floor price.
Nothing can compare to the look and quality of a hand-crafted wooden floor; it enhances the design and feel of any space and is the most durable and popular option.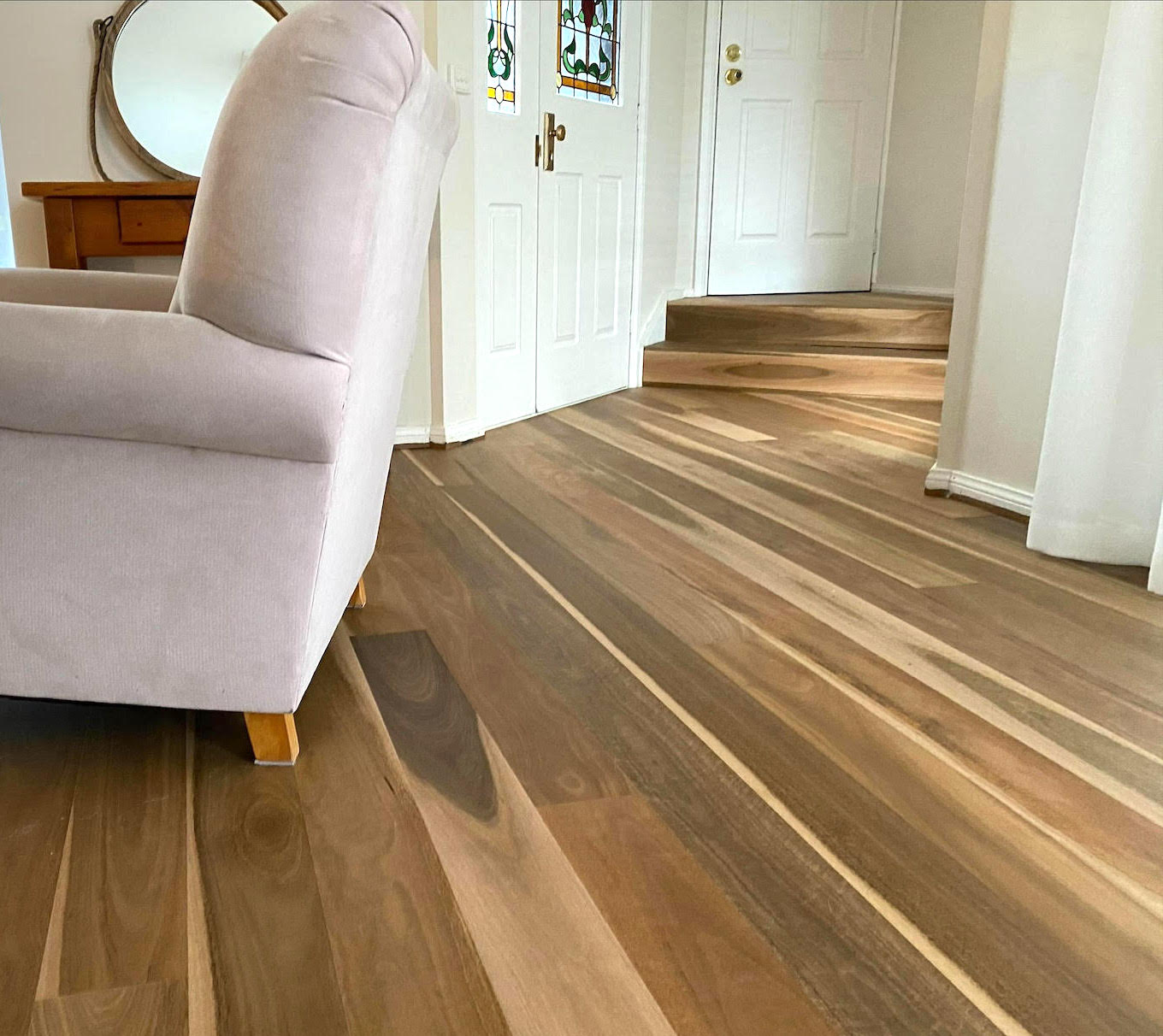 Our timber floors come in many species and sizes, making them a customisable option for your home. Plus, our expert installers can fit any of these options anywhere, so whether your home is on a slab, stumps or stilts we have the knowledge and experience to make it a perfect fit.

When it comes to the finishing touch, there is a range of coatings to choose from. From natural-looking, matte or satin to gloss and oil-based coatings, we can help you choose the best option based on your needs and durability.
Natural Wood Floors has a range of suppliers with most of our solid wood flooring coming from Hurford's. With over 80 years in the business, Hurford's are one of best in the industry with their high-quality solid Australian Harwood Flooring.
We take pride in choosing the best suppliers we can find to ensure we're providing the best quality products and services to our clients.
Need help choosing your floor?
You can view an extensive range of our samples in our Seaford showroom by appointment. Alternatively, we can bring these samples to you for a no-obligation consultation.